Meet your English-speaking guide at Le Grand Large St Malo.
Departure for the visit on foot of the Corsair City (01h30) Capital of the sea, at the same time famous seaside resort and listed as "city of the Arts", Saint Malo has got a rich maritime history and has brought forth numerous well-known men.
Your visit will start with a tour around the ramparts the main entrance of which is Saint Vincent Gate (1709) which used to be the main gate of the ancient town. The rampart walk commands magnificent views, especially at high tide, of the coast and islands.
From the grand gate (15th century) and the gate St Louis (1874) you will overlook the commercial port and the Yachts. Arriving at Dinan gate (1716), you will see houses where the rich ship- owners of St Malo lived, among them the house of the famous privateer Surcouf.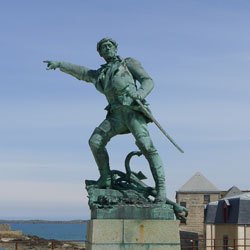 Bastion de la Hollande (1674) will allow you a beautiful view over the bay and the estuary of the river Rance. From St Pierre gate, you will see the Island Grand Bé where the romantic writer Chateaubriand is buried.
We will continue to Bidouane Tower (15th century), a former powder mill, and the western ramparts. This is the part of the original wall that has been conserved best.
You will admire the castle (15th-16th century), built by the dukes of Brittany. It was supposed to watch over the city and protect it.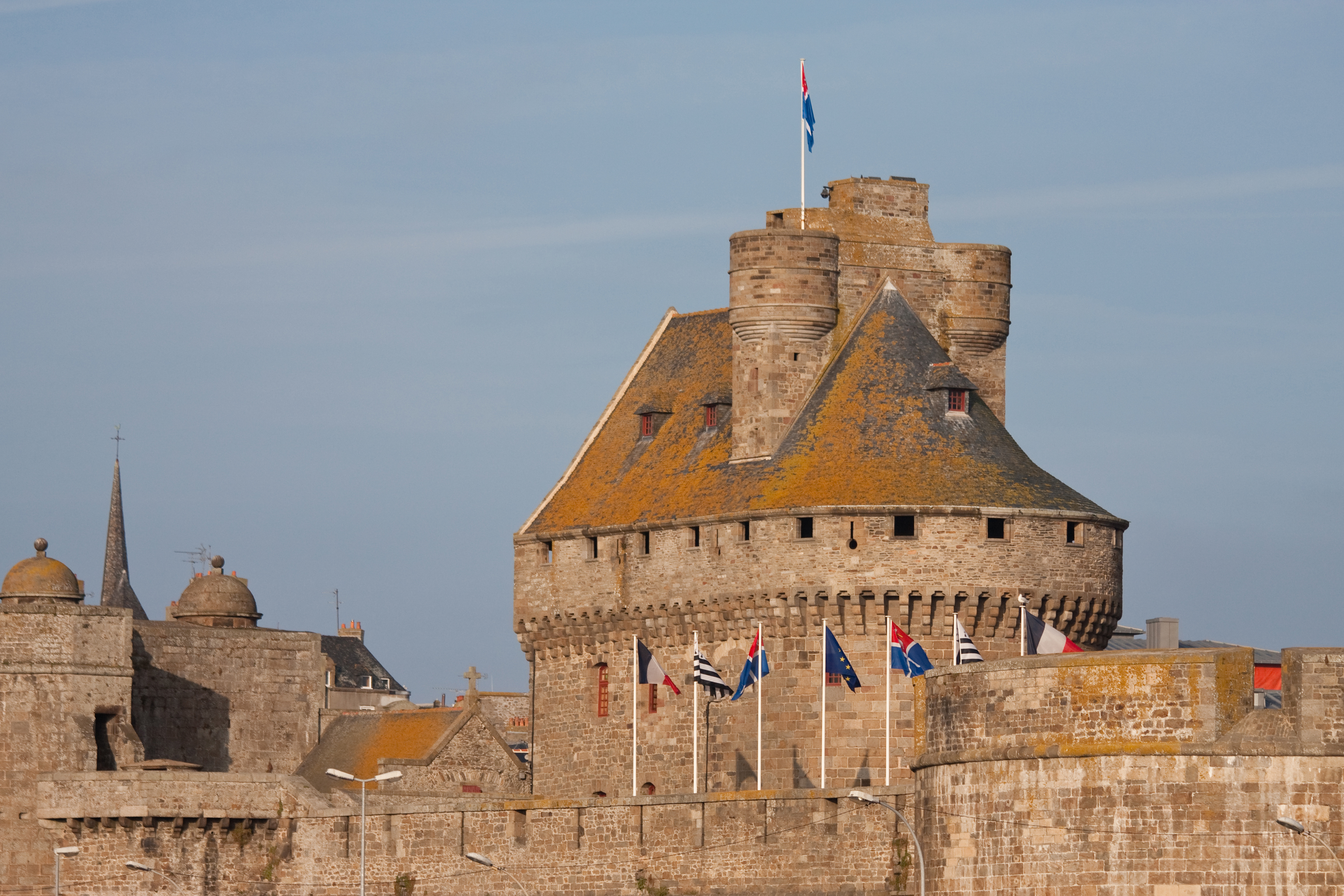 You will have the occasion to stroll along the ancient streets of the town. You will discover the hotel de la Gicquelais where Chateaubriand was born on September 4, 1768, and the house of the duchess Anne (15th century) which was renovated after the bombing of 1944. You will pass through the narrow rue du Pelicot, a tropical street with half-timbered houses which were not hit during the bombing. Lining all the streets, you will see beautiful facades of 17th century houses, some original, some renovated to their original state.
Visit of St Vincent Cathedral (12th to 17th century) with its beautiful modern glass windows.
---
Date: September 19, 2017
Departure time: 6:00 pm
Returning time: 7:30 pm
Price: 10 euros
Register
---
If, for any reason, there were not enough participants, the trip would be canceled and you will receive a FULL refund.